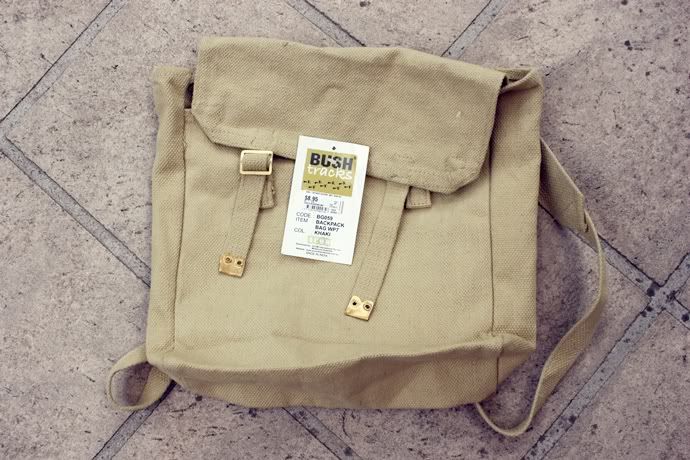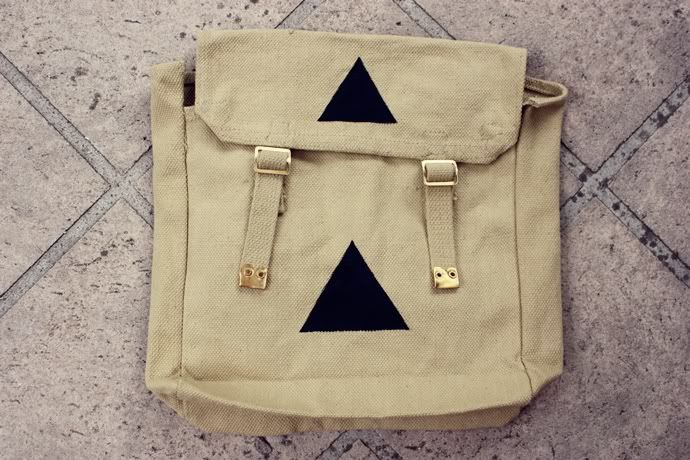 So I'm not sure if this is just an Melbourne thing or not, but go into the city and you see all the hipster teens carrying this Aussie Disposals backpack around. I kinda didn't want one in the first place because so many people have it, but because it's so cheap ($8.95) I thought why not put my own twist on it, and if I fuck it up I can always buy another one and start again!
You may know that I love a big love for triangles so I decided to draw some on. I started off drawing the triangles on with a fabric marker, but because the fabric is so textured, the marker would only cover the bumpy bits on top. I ended up painting over it with fabric paint which gave it a more even coverage. So yeah, I'm pretty happy with this DIY. Haven't posted a DIY in yonks so I hope you all like it! xo
Also, OH MY GOD! UP ALL NIGHT CAME OUT ON FRIDAY AND I BOUGHT IT! WOOOOOO! YEAH I'LL BE A DIRECTIONER FOREVER HAHA.