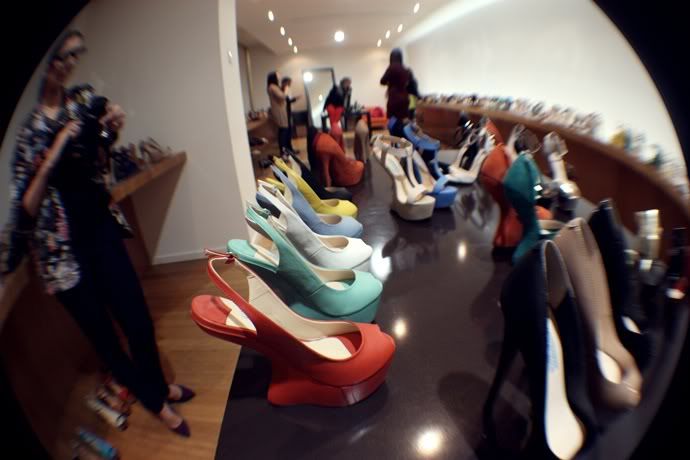 YEAAAAAAAHHHHH so just a casual seven months later or so, I am finally back. Just lost a bitta motivation to blog, as a lot of bloggers would. I think I should be back in form now! Typing this right now makes me think about how much I've missed blogging and expressive my lame ass thoughts to the world, and why I love blogging.
While I've been gone, a lot has happened! I've been studying Visual Merchandising at TAFE, further enriched my love for alcohol, gotten three tattoos (one I got retouched today), started wearing jeans again (totally went on a jeans hiatus for a few years), got a job FINALLY and yeah. There's more but I can't think of any right now. Oh, I got Instagram too. Thank god they made it for us kiddos on Android. Follow me - ivytron.
Anyway, these shots were taken at the Tony Bianco Spring Summer 2012 showings about a month ago. You've probably all seen these because I'm a month late but I thought I'd post them anyway. Love this new collection. Seeing a lot of flat heels with thin straps, which look great with skinny jeans. My favourites were definitely the studded ones though. Fucking bad ass. Met Anthony Bianco (Tony Bianco's son) too. Bad ass.
Hope you're all having a good week and homagod holidays are here get smashed off ya face for me ye ye ye. xo