Bonjour ami!
I just wanna say, I'M FUCKING FREEZING MY ASS OFF DOWN UNDER!
I hear it's 27 degrees in the Big Apple? Lucky bums!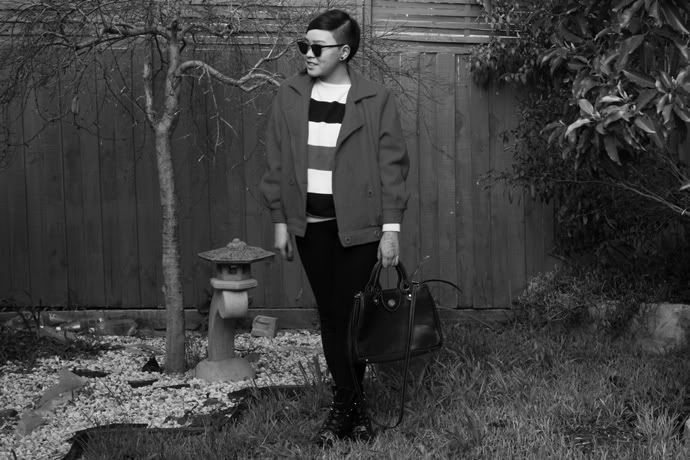 Jacket - thrifted, $9 | Ray-Ban clubmasters - vintage | Jumper - thrifted, $3 | Leggings - Supre, $9 | Boots - thrifted, $28 | Satchel thing - thrifted, $5
I'm annoyed that my camera stuffed up in my first photo so there is like, no aperture. Yeah, I'm pissed off with so many things in this post. Good news though, I'm going to a party tomorrow and I'm doing my first photography "gig" on Saturday! Not professional or anything though, I'm just gonna be Mark Hunter for an afternoon and get paid for it!
Oh yeah, just ignore the messy scribbles on my hand haha.
x