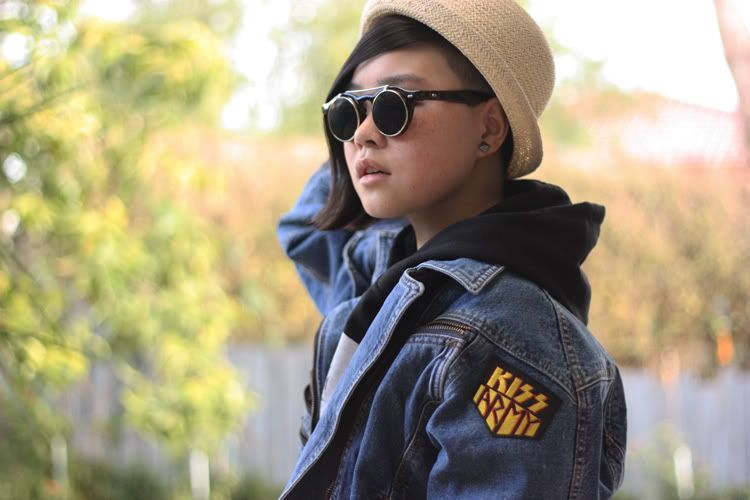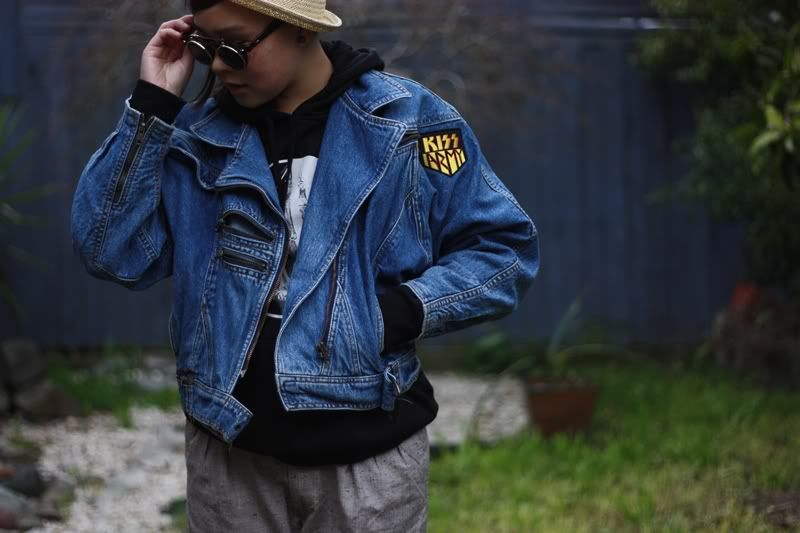 Straw bowler hat - Dangerfield, $5 | Sunnies - Vintage, $9 | Denim jacket - Vintage | Men's hoodie - Factorie, $19.95 | Trousers - Vintage | Shoes - I love Billy, $70
Hey butches, zis is what I wore yesterday to school. Why? Free dress day! I actually hate free dress days, the agony of having to wake up early and raid your closet for something to wear, or even worse, staying up late the night before and doing it. I especially hate free dress days right now, in winter! Layers upon layers... ugh. The school uniform is just so much easier.
Anyhoo, see that patch on the denim jacket? I ironed that on about a year ago, after I found the patch after cleaning out a room in my house so it was very weird when I found on another blog recently a girl did the exact same thing! Haha! I haven't worn it because it's a very 80s jacket with massive upper arm sleeves and shoulders and didn't really like it until now. I'm pretty happy with it, it's my favourite piece at the moment!
I treasure the days where my family aren't home, as I can take photos with my tripod without worrying about nosy looking at me pose. I took these in my backyard, which you can see from the kitchen, where my mum literally spends all her time there, I swear, she practically sleeps in the sink. So yeah, I'm happy with these photos!