Allo, allo!
You guys know about my obsession with football right? Well, I've finally produced a really awesome post on it and I don't care if I lose followers because of it! This is me in my national Aussie team the Socceroos jersey and shorts that I talked about
recently
. I'm absolutely in love with it! I also heart Liverpool F.C. a lot and I'm slowly building up my collection of Liverpool stuff and as you can see, I got a pencil case! See my nails too? Liverpool and Socceroos inspired. It's incredible I tell you. So yeah, That's my massive obsession in one paragraph.
TWITTER ME BUTCH.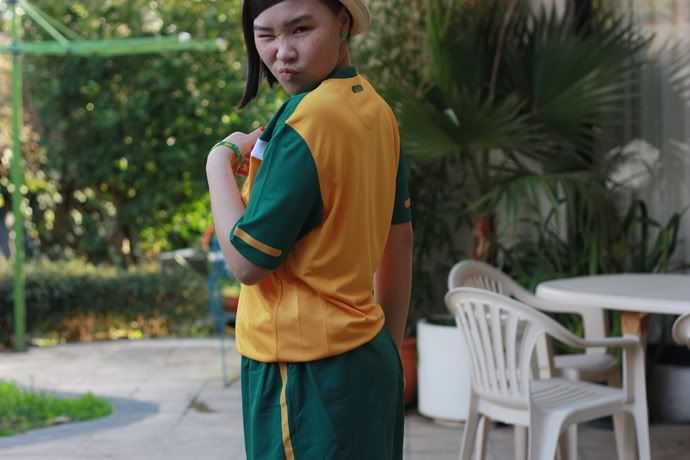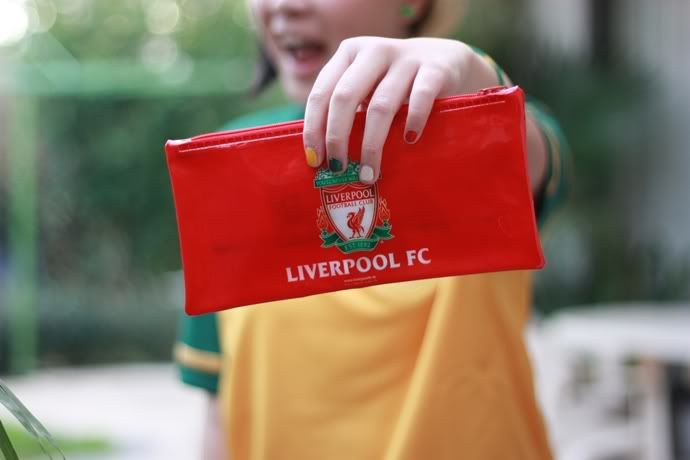 P.S. This is my husband. HNNNNG.