My dad found a digital SLR in the cupboard yesterday. I was really excited to use it even though we couldn't because it was really old so it wasn't digital. I put in batteries in anyway and pretended. I had heaps of fun with it, but I think I was starting to annoy my sister because I kept pretending to take photos of her! I also made a skirt yesterday out of this black and white spotty fabric and those got my new oxfords! You can't see them properly but I'll post some more clear pics some other time. Haha, yes I know that the camera is on a weird angle but I couldn't help it!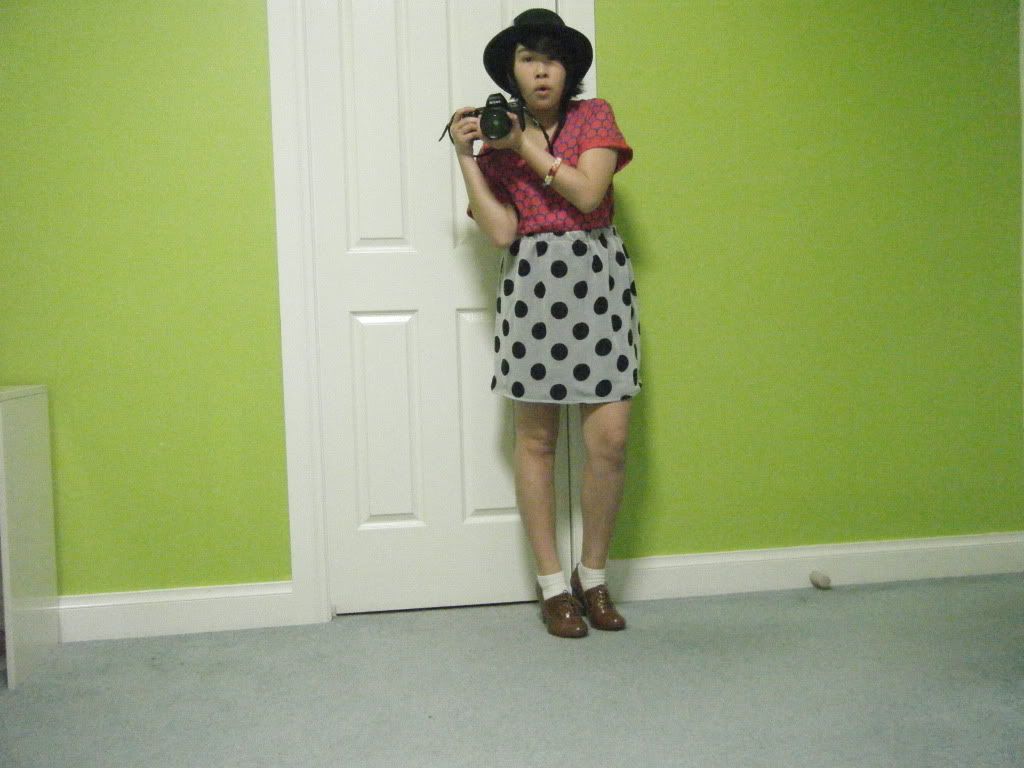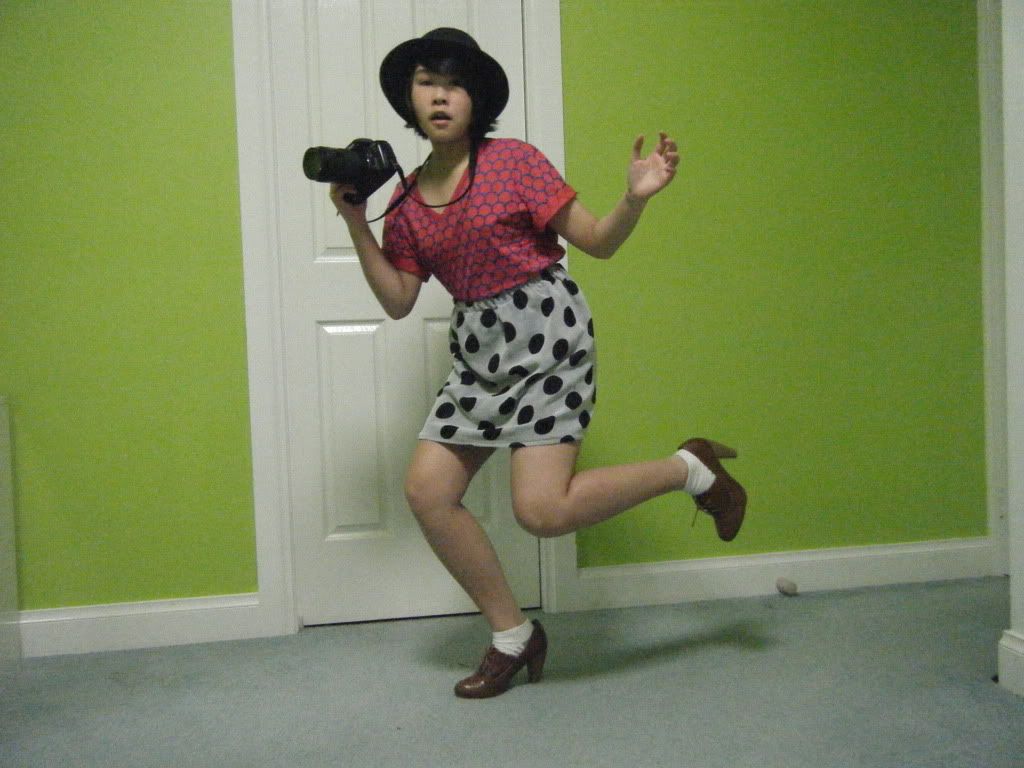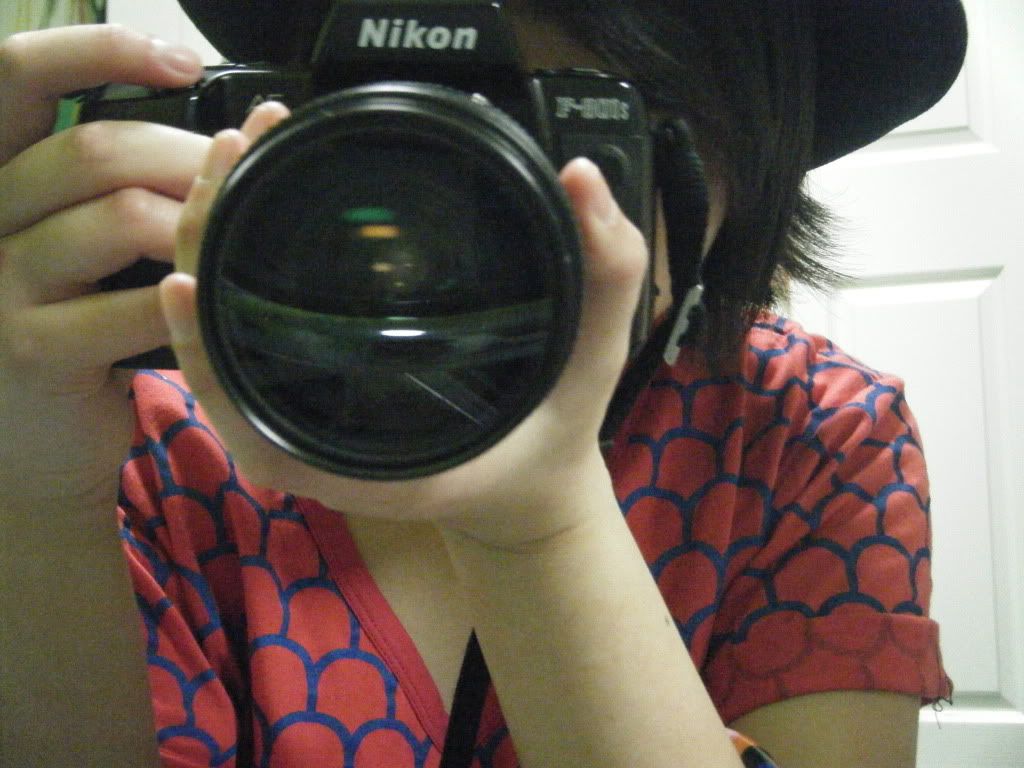 These are the new sunnies that I told you guys about. One dollar!
Bargain!
Wow

101 followers!
Thanks so much for following people!
Lilee xx