Ok, so truth is, these models aren't my top 5 at the moment, they have been for ages! And Agyness Deyn of course!
1. Magdalena Frackowiak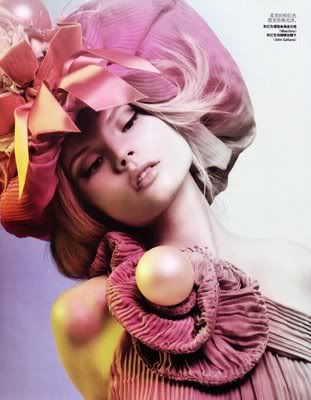 2. Coco Rocha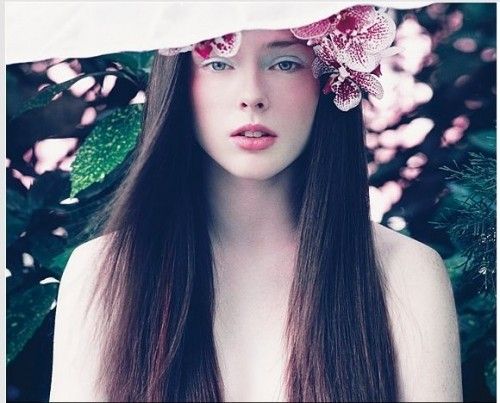 3. Lily Donaldson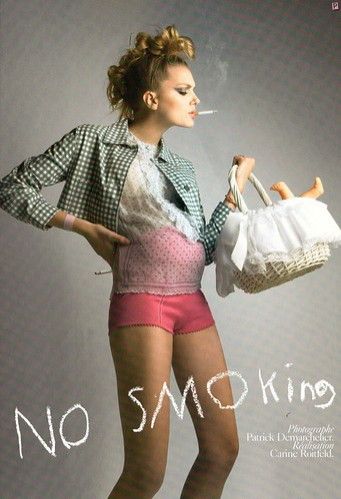 4. Sasha Pivovarova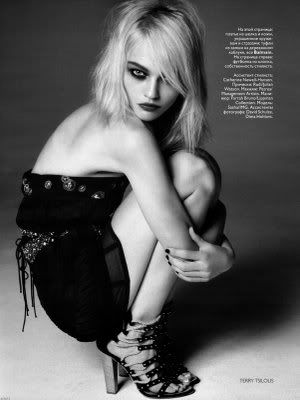 5. Freja Beha Erichsen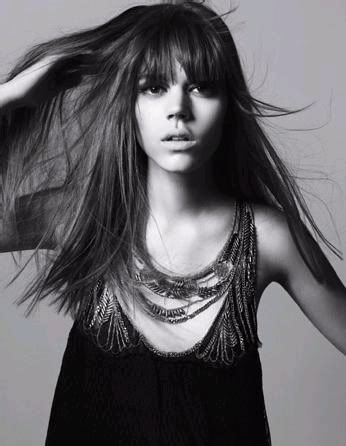 Weird thing is, I can memorize how to spell the names of these models plus a million others but I can never remember anything in maths... I think that's supposed to tell me something... Hehe
ALSO
I went to the Barbie exhibition on Tuesday. I've gotta admit, it was a
TOTAL RIP OFF!
But my mum did "sneak in". Haha it was funny. Anyway, I had seen the "Everyone needs a Ken" tees by Kenneth Cole in magazine like Vogue but this time it was "real". I saw it up close, and I was even holding it! Ahhh, but it was 65 dollars :( When I got home i decided to make my own version of the tee :)
Kenneth Cole's version
Lilee Phoenix's (my) version
Hahaha. I've also been very busy making purses. I've already got
three
buyers! Wooot!
Anyway, I'm off to
winter camp
tomorrow and i'll be gone until Friday, so goodbye if I don't blog before then :)
~Lilee xx