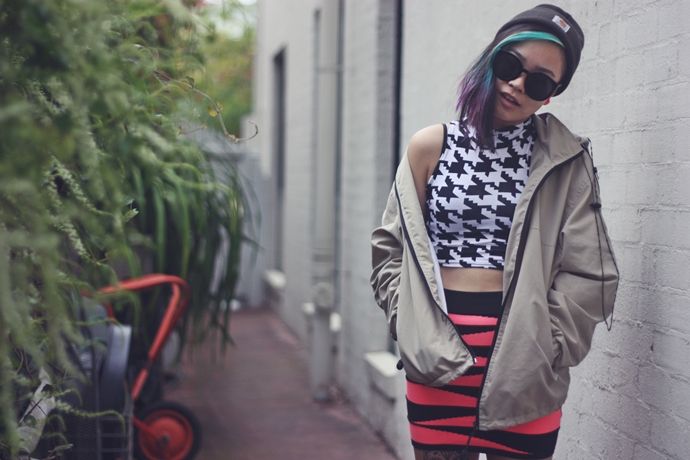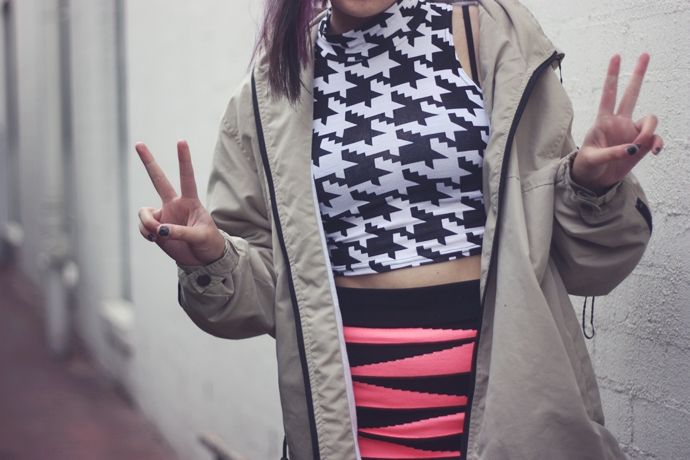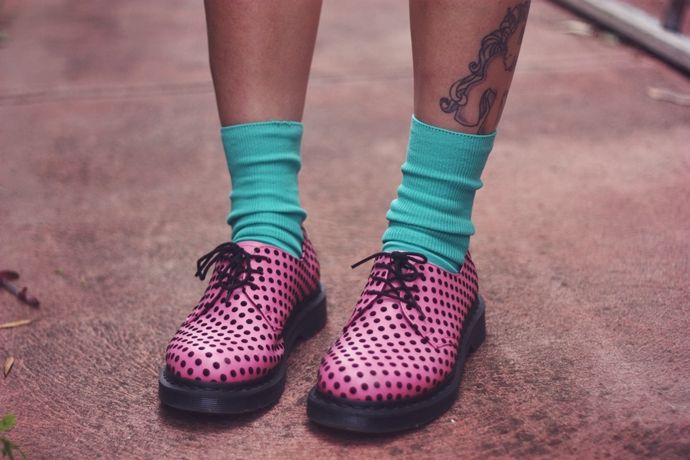 Spent a week in Sydney over Easter and just got back yesterday. Didn't bring Pluto, my camera because it would have been too heavy, but I did buy a lot of things and I might just show you guys my purchases in the next post!
I spent ages this morning trying to get my camera timer remote to work and eventually it did so I was very relieved. There aren't that many people out there that I feel comfortable taking photos of me! One of the very few is my little sister who was stuffing her face at KFC at the time..
ANYWHO, wore this today. I think houndstooth/tartan are the new trends and I am personally loving it and it's so so sooooo much nicer than camo and also definitely a much more timeless trend as well that is always "in" rather than a fad.
Turtleneck crop top : Boohoo $10
Skirt : Eleven Raindrops @ Globalize $10
Jacket : thrifted $5
Socks : c/o
We Love Colors
Shoes : Dr. Martens (can't remember how much but around $100)
Beanie :
Carhartt
$10
Sunnies : eBay $2.50