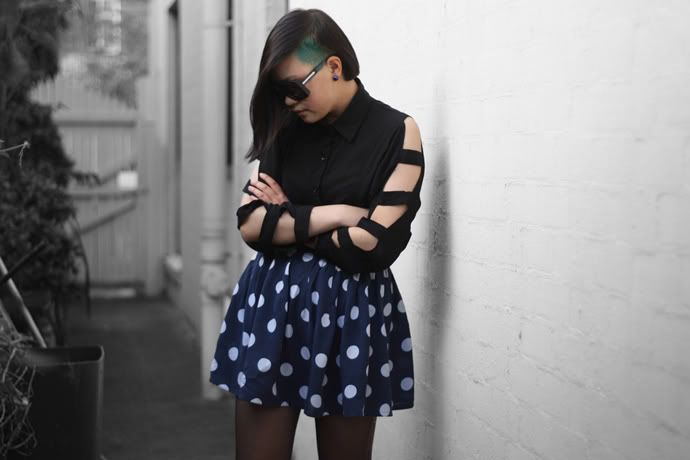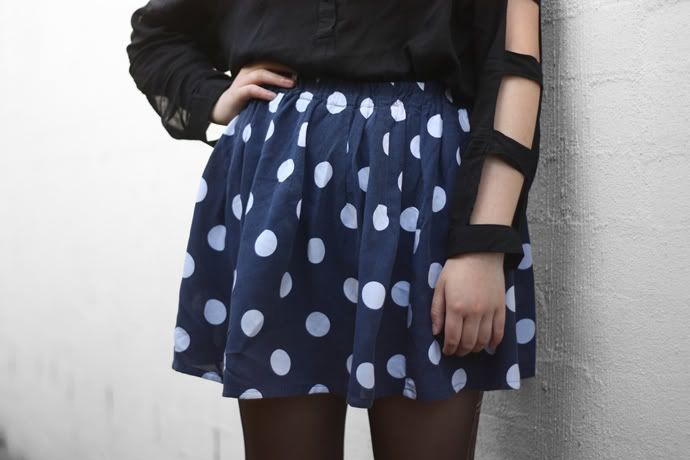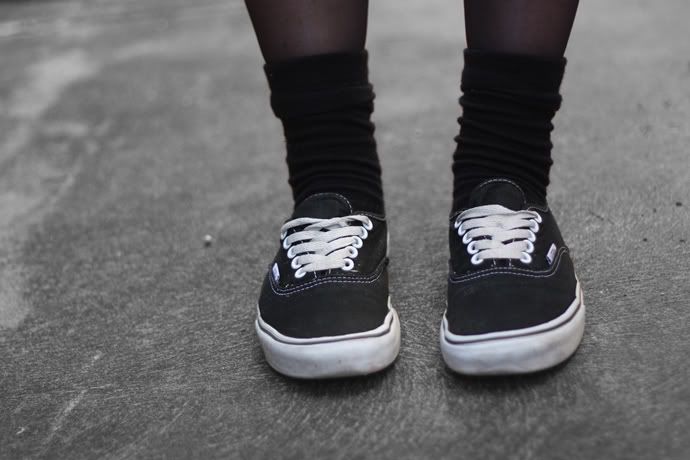 Shirt : c/o
Romwe
Skirt : DIY
Sunnies : Karen Walker $120
Tights : eBay $10
Shoes : Vans
GUYS, I HAVE OFFICIALLY GRADUATED FROM HIGH SCHOOL! Yesterday was the last day and it was so sad when everyone was hugging each other goodbye! It really sunk in that I was leaving high school forever during the final assembly when the year 12 video was playing. So many memories that I'll never forget. On Friday I tried to steal my locker door and sneak it home but somehow teachers appeared out of nowhere so now my locker door that I unscrewed is sitting in the middle of the locker bay hahaha. Damn it! Now just gotta pull through 5 exams and then I can party hard and get fully sloshticated. My last exam is on the 17th of November so I'll be going crazy after that!
So here's my green undercut that I was talking about a few posts back. My friend bleached a bit too far so it went past my undercut but it doesn't matter as the hair in that area is short anyway, so will grow longer in no time! I've had to re-dye it since I first got it done because the green fades so quickly which really sucks.
How great is my shirt? It's one of my favourite items in my wardrobe currently! It's from
Romwe
and right now they're having 20% off everything until the 31st of October for Halloween! Just use the code HLW20 at the checkout!
GOOD LUCK ON YOUR EXAMS ALL YEAR 12 GRADUATES! WEEEOOOOOOW! XO
NOW PLAYING : PARADISE - COLDPLAY