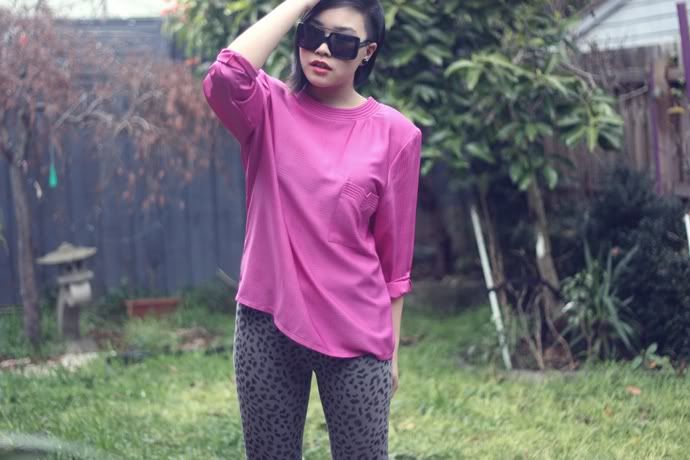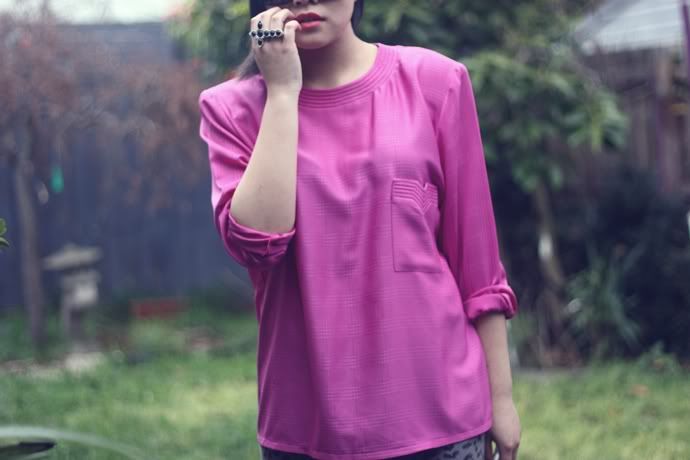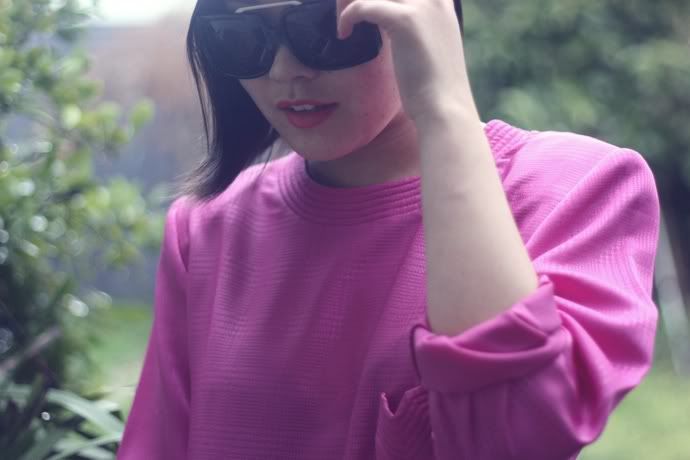 Shirt : thrifted $1
Leggings : Kmart $10
Ring : eBay $10
Sunnies : Karen Walker $130
Oh hey you, it's been a while!
So, this is my life right now:
- there are too many goat pages on Facebook such as
this
,
this
and
this
- holidays are over and I'm slaving away not doing homework, being a rebel
- addicted to The Block (TV show)
- boys are stupid and frustrating (well, most of them)
- looking for the perfect black suede platform pump
- the new Facebook chat bar is a piece of shit
- experimenting with different wacky coloured lipsticks.
- mourning over Amy Winehouse's death. Unlike most people, I actually liked her.
So yeah, strange post I know, but I just felt like doing something a bit different for once. xo