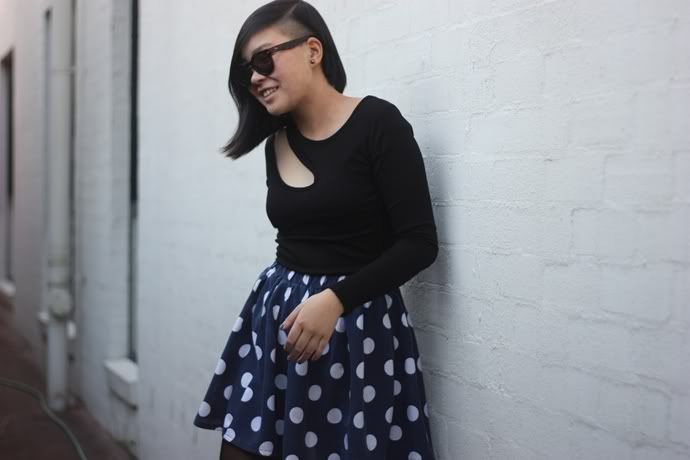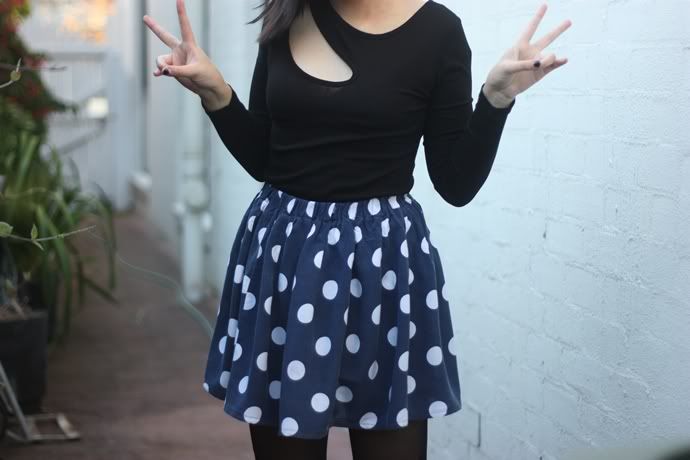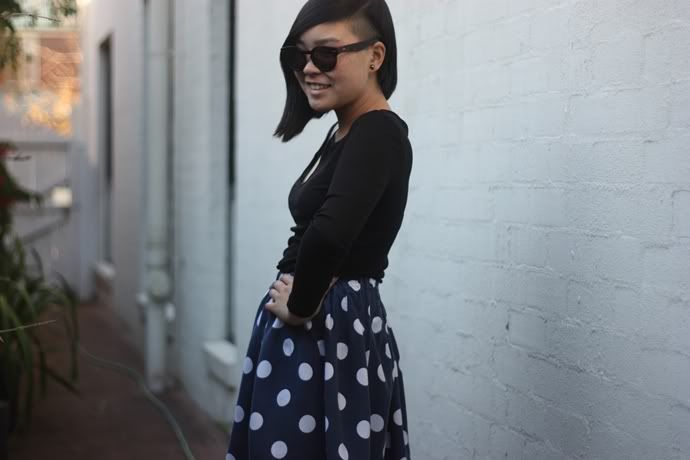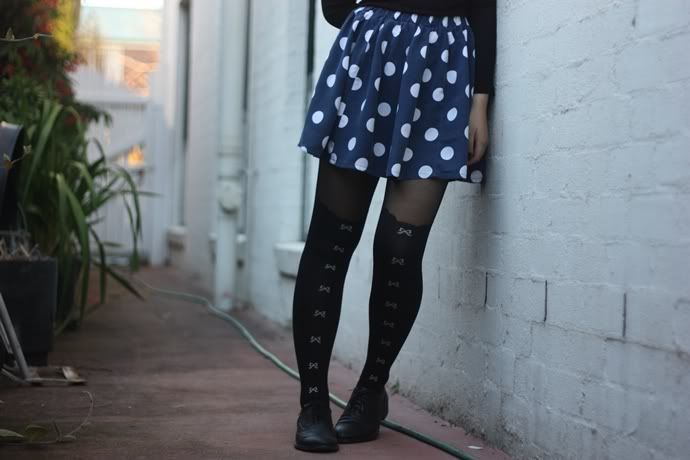 Top : courtesy of
Button n Thread Boutique
Skirt : DIY
Tights : courtesy of
Romwe
- super cute, I love them!
Shoes : General Pants $50
Sunnies : Princes Vintage $10
Hey guys, I've teamed up with the lovely people at
Button n Thread Boutique
to bring you this cute little giveaway. Button n Thread Boutique are giving away 30 pairs of earrings to y'all, so enjoy!
All you have to do is:
1. Create an account on Button n Thread Boutique and subscribe to the newsletter
here.
2. Become a fan on ZEBRA AND MEERKAT facebook and you're done!
Also, it's worth taking a look at their store, they currently having stocktake sales, so get in there and grab yourself a bargain.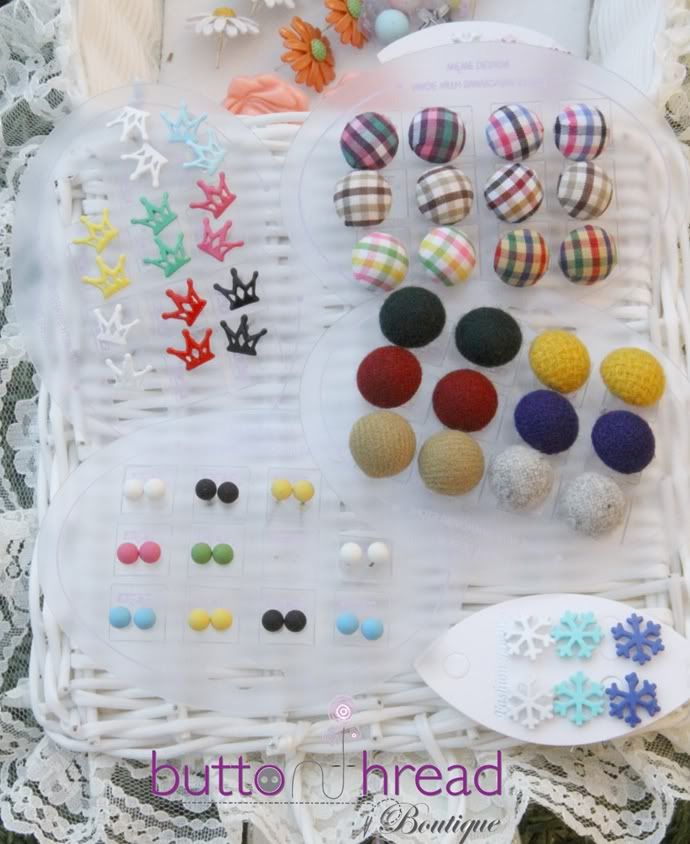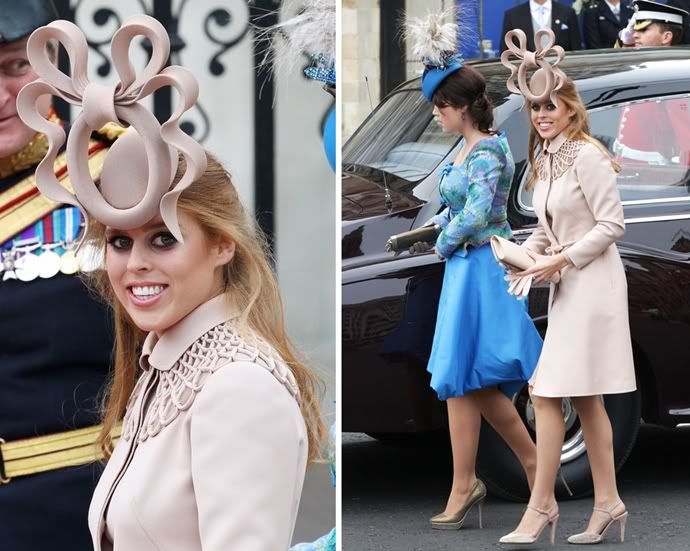 SO OH MY GOD, WHO WATCHED THE ROYAL WEDDING?! It was incredible, especially Kate's dress. Wonderful creation by Sarah Burton at Alexander McQueen. Her sister Pippa looked amazing too, suited her figure so well. Now here's the topic of interest.. Princess Beatrice. I feel like I'm the only one who liked what she wore! I mean, the headpiece is questionable, but I don't think it's bad at all. I love what she's wearing! I would love that coat in my wardrobe. What do you guys think? Please don't slap me for saying that haha. xo