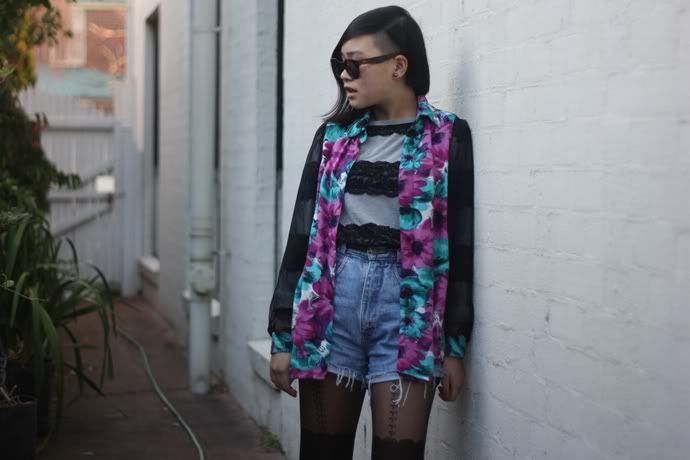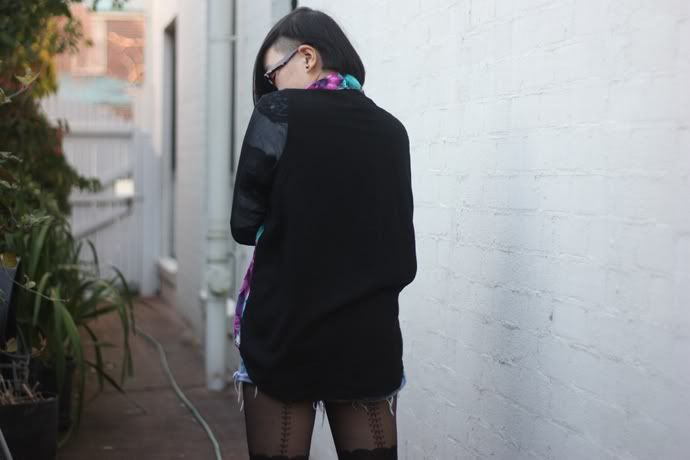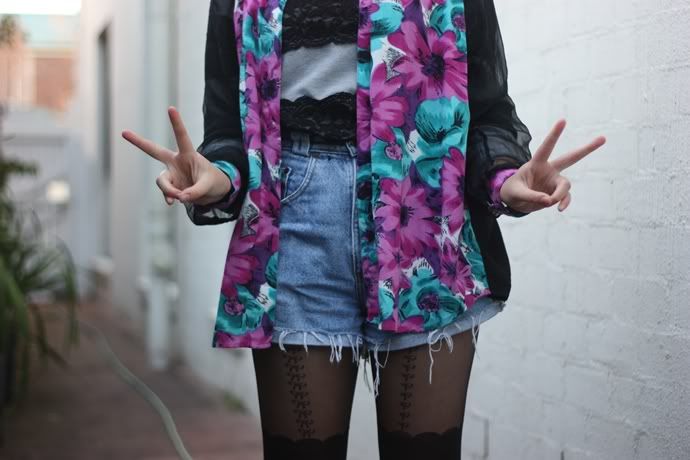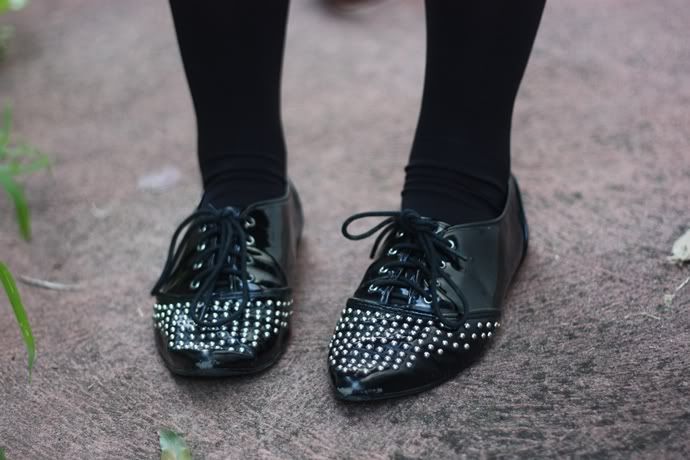 Shirt : thrifted.. from eBay? If that even counts as thrifting.. $1
Top : Deborah K $12
Denim cut offs : DIY
Tights : eBay $10 - you can get these at
The Pea's Knees
right now reduced to
£
5.99!
Shoes : I love Billy $70
Sunnies : Princes Vintage $10
Wore this to a lovely gathering with my friends. I found this shirt on eBay a while ago, put it in my watch list and stared it down until the listing ended. Unfortunately, I missed the last hour of it's listing because I was at school and left my phone in my locker. I WAS PANICKING AND SWEATING BUCKETS! Thankfully, I contacted the seller and she sold it to me anyway. I really really really love the sheer sleeves and the pretty coloured floral pattern. The colours are great and I just love it. How's everyone doing? xo
P.S I've teamed up with
The Pea's Knees

.
You can get 10% off a spend of £20 or more just by using my code: ZEBRA10 at the checkout! Also, for us Aussies they currently have a £4.99 shipping cost no matter how much you order, so get on it!
♥
VISIT THEM HERE
♥