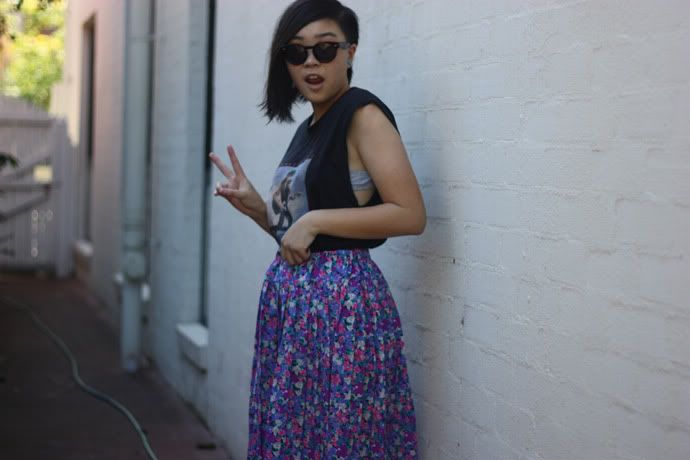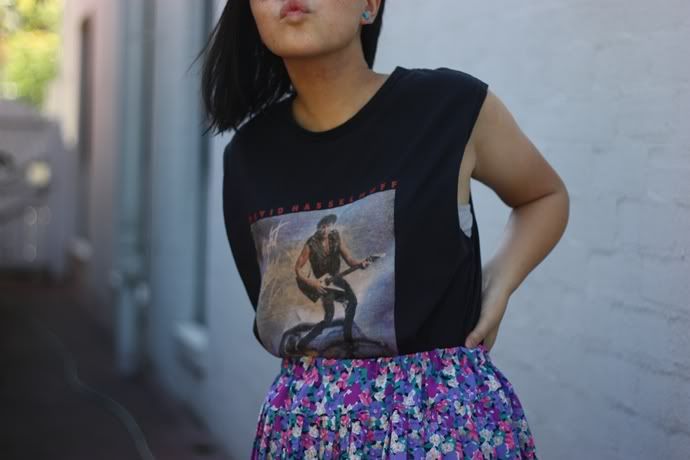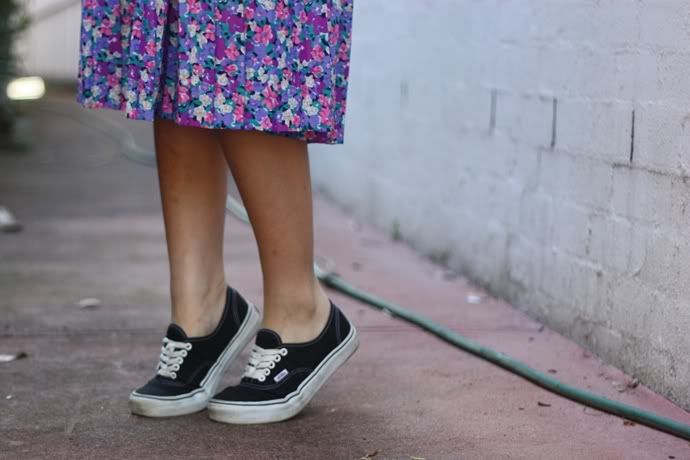 Singlet : Factorie $5
Skirt : thrifted $4
Shoes : Vans
So guys, I know, I'm a horrible blogger. I've been gone for a month but now I'm back for good! I was just taking a small break from blogging because I felt a bit unmotivated to do any posts. Pretty sure many bloggers feel this way about blogging as well, I'm not the only one!
Anyhoo, life's pretty good. Year 12's a bitch, but I'm doing alright. Went to the Moomba fest last night with some friends. It was pretty sweet, especially with the pretty bright lights coming from the rides. Quite romantic? Yes, romantic. Also, look at my legs in this photo, my retarded tan! Looks like I've dip-dyed my legs or something haha.
I've realised that I never tweet about fashion on my
current twitter
anymore, and I'm really sorry about that, so I made a new one reserved for you guys,
FOLLOW THIS TWITTER!
x