See these amazing turquoise nails that I painted especially for this party? I have to get rid of them later because my hideous school bans painted nails! AGHHHH.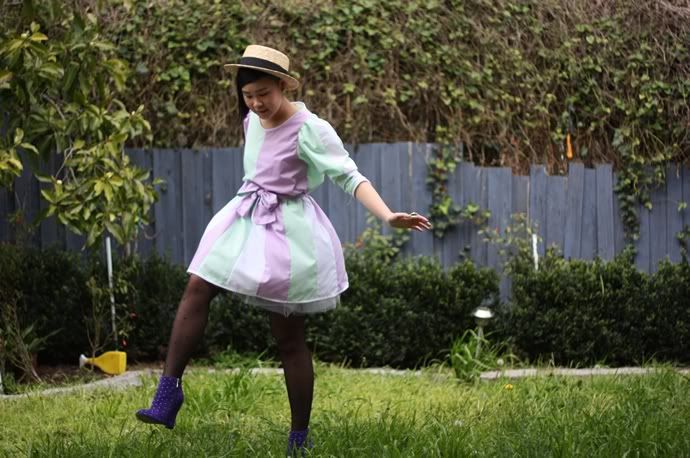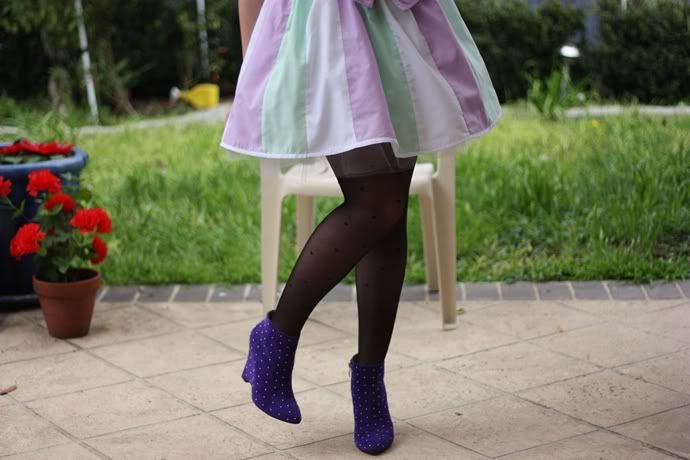 This weekend has been great so far. I went to a party yesterday and made this amazing dress for it. We danced all night- GOSH I really need a foot massage. This was the first time I wore these amazing discounted wedges so I got really paranoid about damaging them so I sprayed like, 5 layers of suede protection on them beforehand haha. I'm going to see
Melbourne Victory FC
vs Brisbane Roar FC later, so excited! Yes, that's football talk people.
Wearing:
Dress - DIY
Ring - Rubi shoes, $1
Hat - eBay, $14
Tights - eBay, $10
AMAZING WEDGES OMG - Novo, $50