This is what wore last night to go see Swan Lake on ice. I was actually really not interested but I had free tickets and my sister wanted to go so yeah. It was so so cold and that's what's good about wearing full length skirts! You can wear leggings under them for extra warmth without anyone really noticing! Full length skirts are definitely my new obsession because I'm not very confident with my legs so they're perfect.
OK, I know, I'm pissing you off because none of my photos actually contain my face. That's because my face doesn't do well with camera flashes - it looks like a balloon AND my hair doesn't look good with flashes especially with my constantly moving wannabe fringe. A.k.a long hair that is just pushed over the forehead. Haha you know what I mean.
Also, I think it'd be really great if I had full body shots of my outfits but I don't have a tripod that can hold my camera on the side without snapping in half and I don't have any friends/family that are willing to take photos of me! Agh that pisses me off!
Anyhoo, this week I've been on eBay 24/7 looking for football related things and pretty shoes! I never though eBay could be so addictive.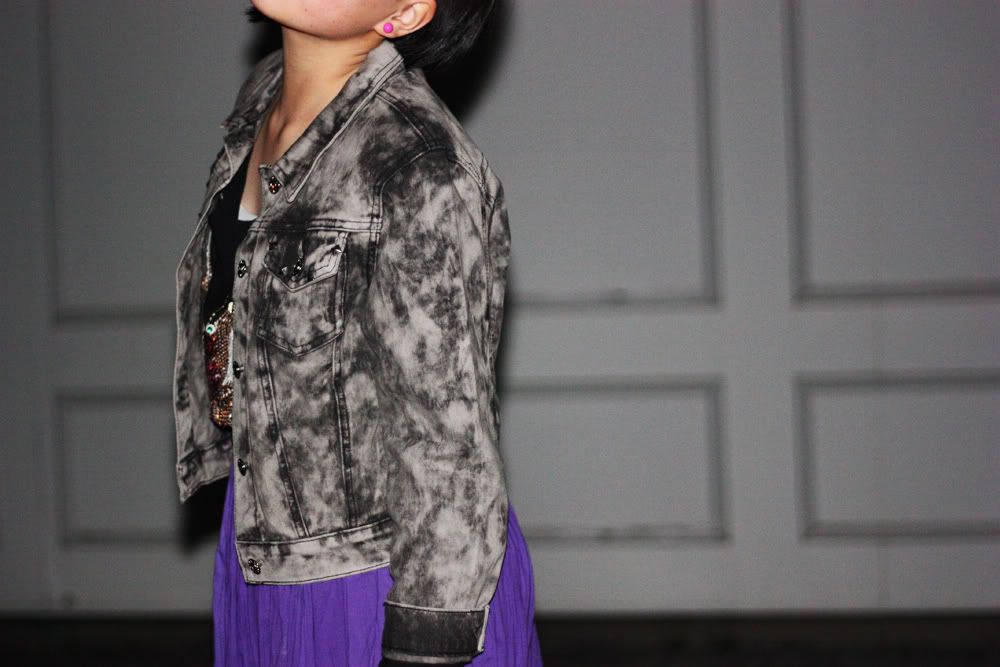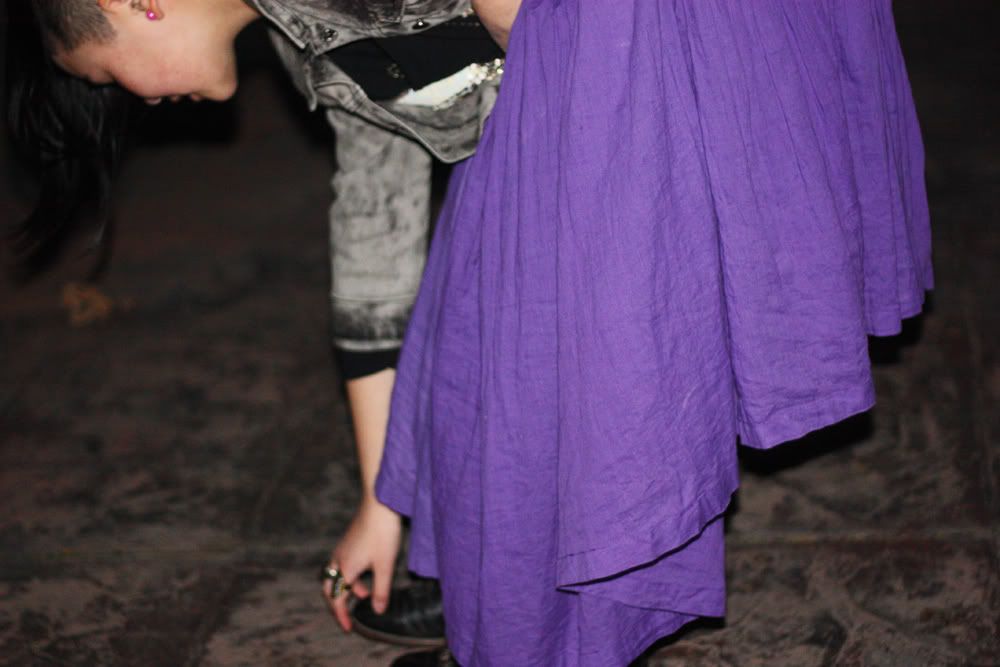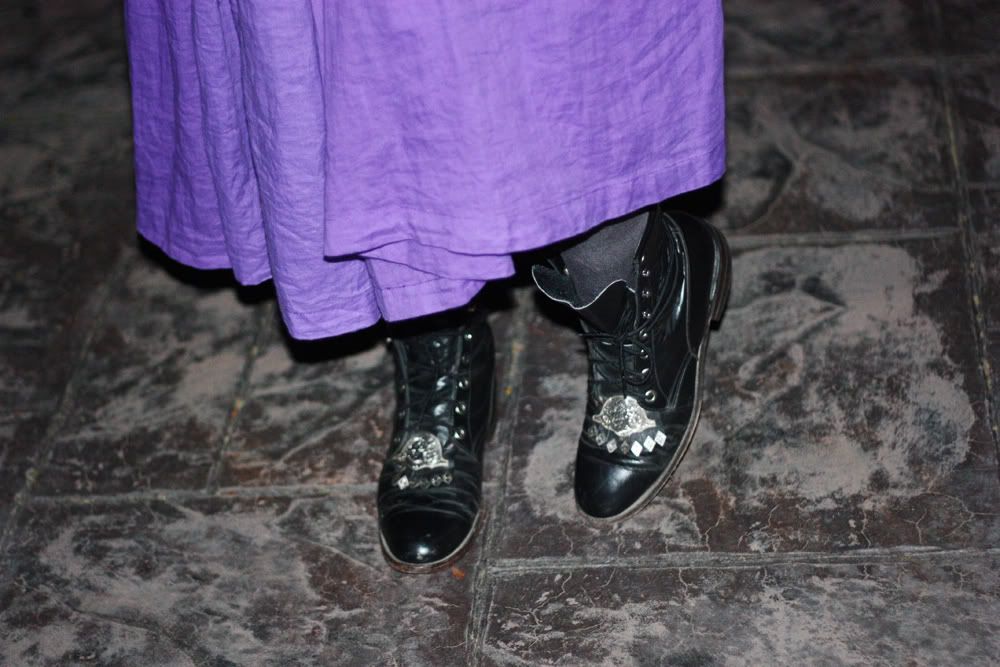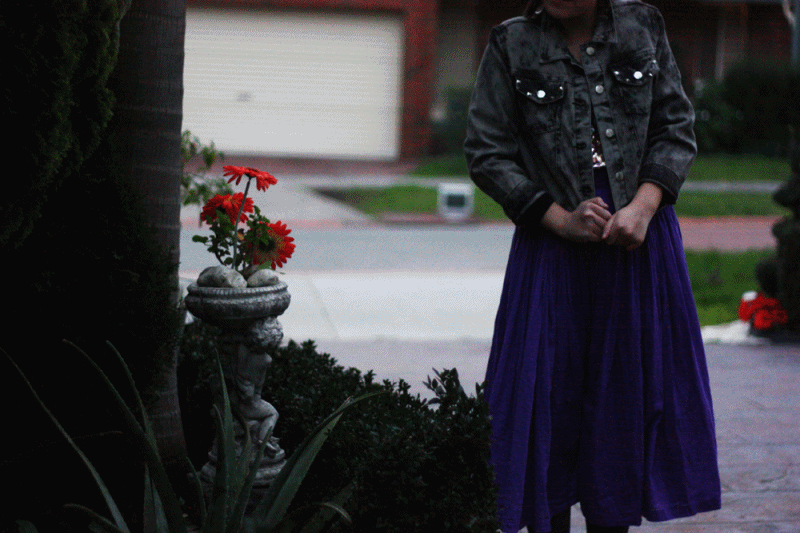 Wearing:
Skirt - mum's | Denim jacket - Deborah K, $15 | Sequined butterfly top - Mum's | Boots - thrifted, $28
P.S. Look at what I just got from eBay! Some weird ugly furry wedge clogs! Haha I think I can make them work though...