So now that the 2010 Rosemount Aussie Fashion Week is over, I'd like to report on my favourites.
//DION LEE//
Once again, I am amazed. Love the pastel colour palette with the symmetric ink prints. My favourite look is probably the vest with honeycomb shaped cut outs with the mesh shirt- very geometric with beautiful intense shades of purple. The different pastels are lush which are especially beautiful with the models' sleek and simple pulled back hair. Also returned is his signature white shirt- I gotta save for one!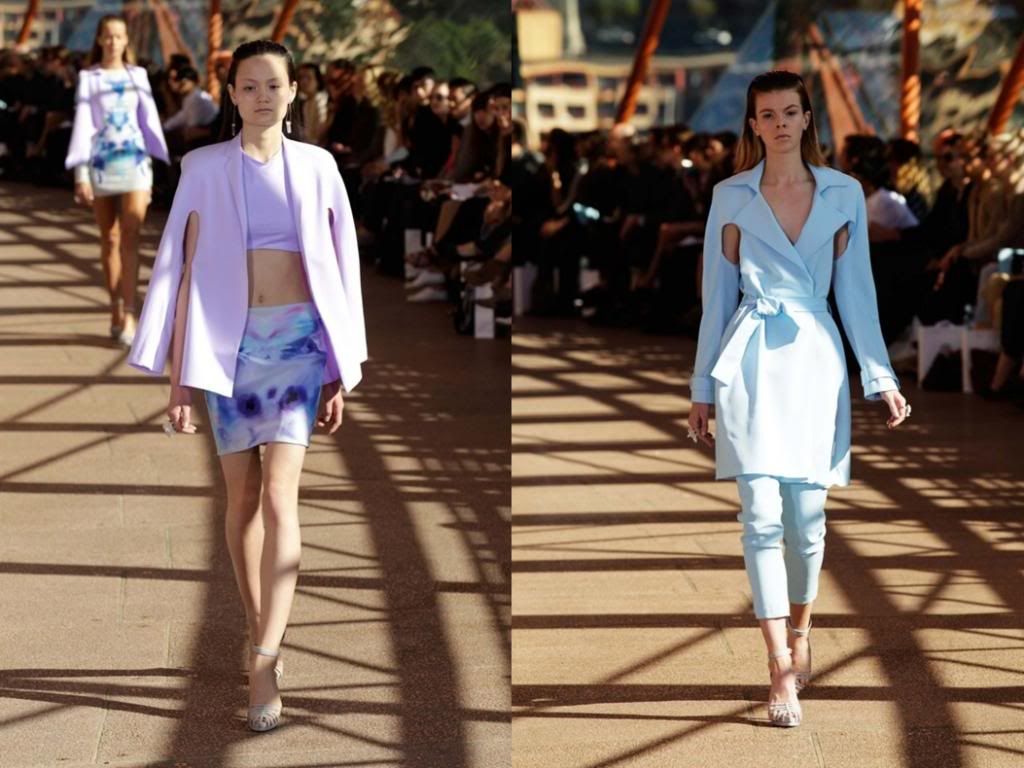 I really want this trench with armpit cut outs but I should probably tone my arms first... ahaha.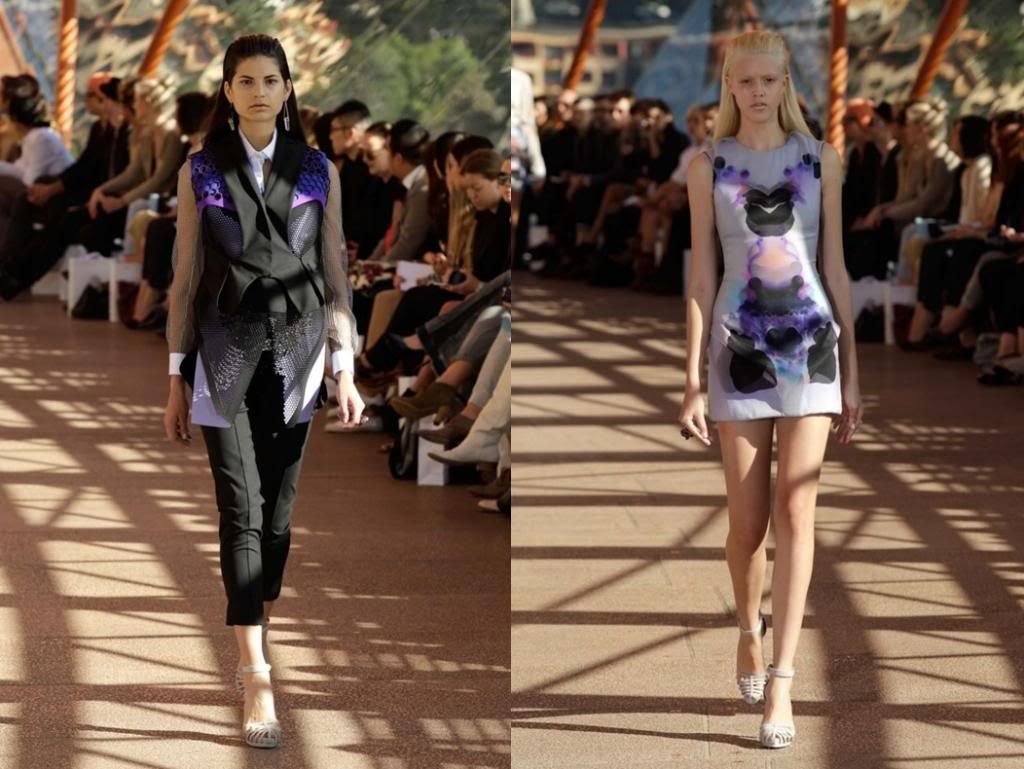 This draping of the many pleats is quite extraordinary. To me, reminiscent of Balenciaga's Fall '09 and Burberry Prorsum's Spring Summer '10 collections except this is ten times more amazing. Gosh, it must be heavy to wear! All worth it though hey?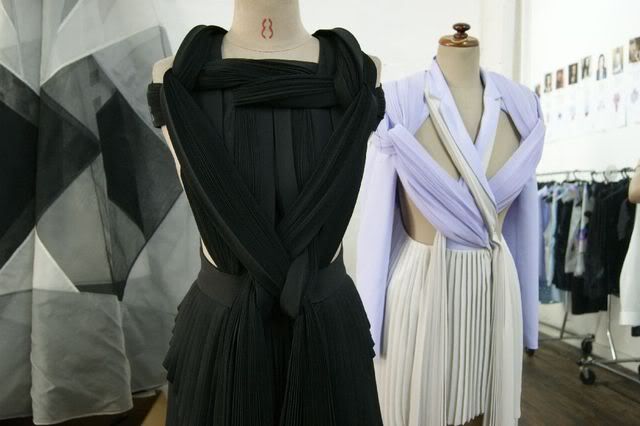 //ROMANCE WAS BORN//
I really really love this collection. Along with the freaky wonderlandish dinosaur theme came different coloured long nails to match each outfit rad head pieces! We're also seeing symmetrical prints in this collection as well.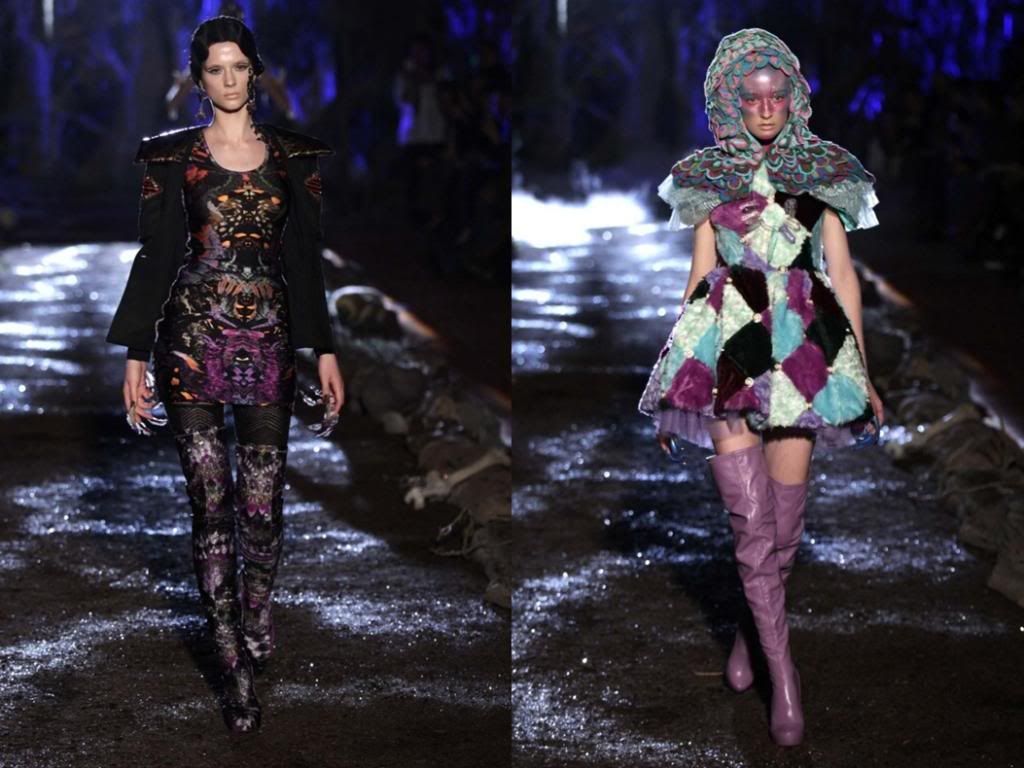 I want a pair of crazy thigh high boots!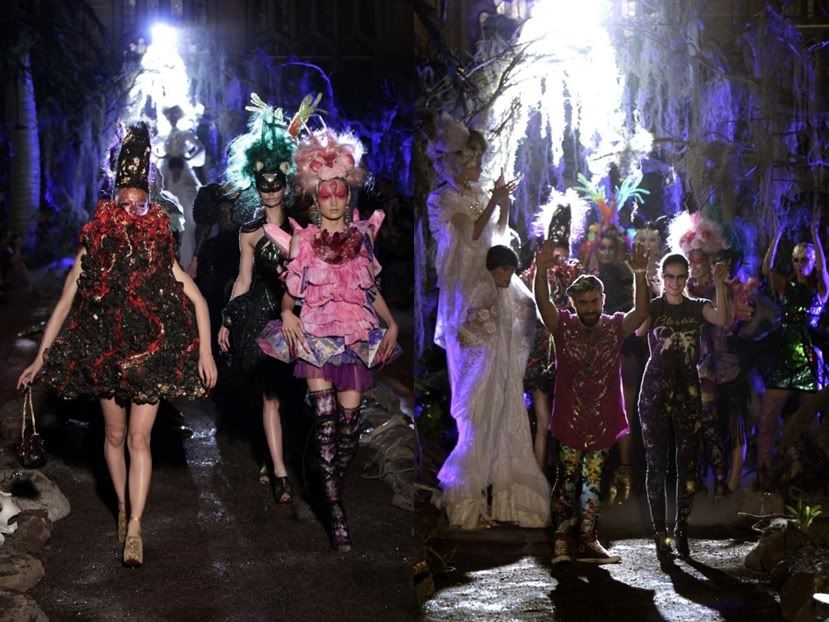 //ELLERY//
Androgynous crisp silhouettes, cool tones, major flares and a David Bowie Ke$ha inspired face art was seen on Ellery's runway. I personally loved the long fish tail skirts and high collars. I also like the amazing flares but I'd look like a complete idiot if I wore massive flares like those... shame.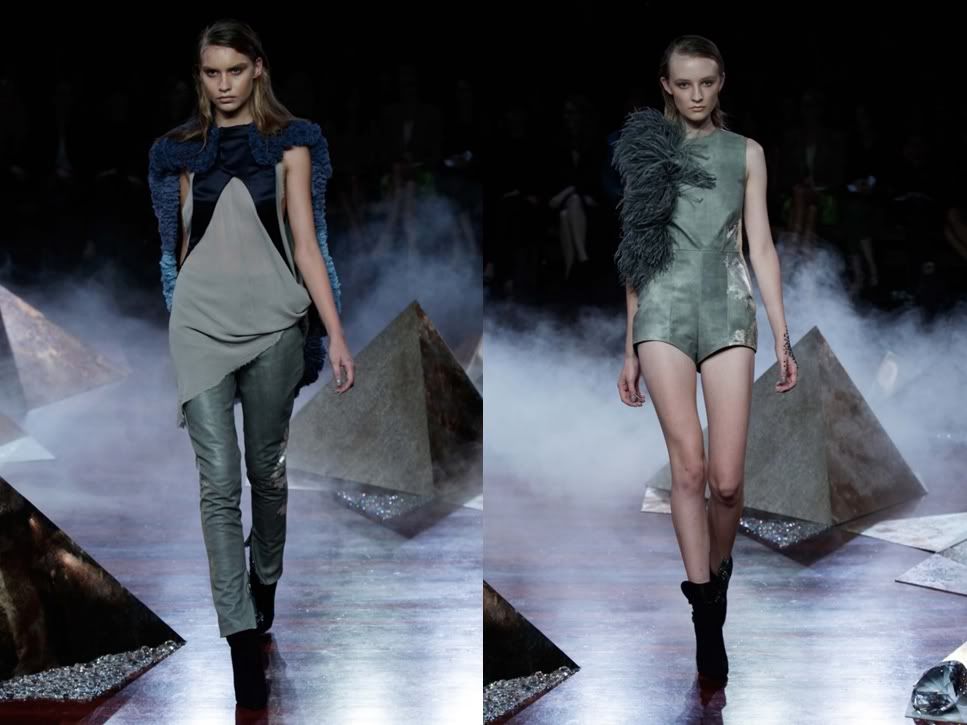 Totally jumping over the futuristic pyramids and fog on the runway... pretty cool!
Yeah, what I mean by "Alexander McQueen inspired" is that I'm seeing a lot of symmetrical patterns and prints on dresses just like Lee's Spring Summer 2010 collection. If you look at the third last dress I posted for Dion Lee, I'm sure you'll see
some
resemblance to these dresses especially with the colours. Also with the first dress I posted for Romance was born, there is a symmetric butterfly-ish print just like McQueen. I know what I'm saying is broad, but there must be someone else out there that agrees with me hehe!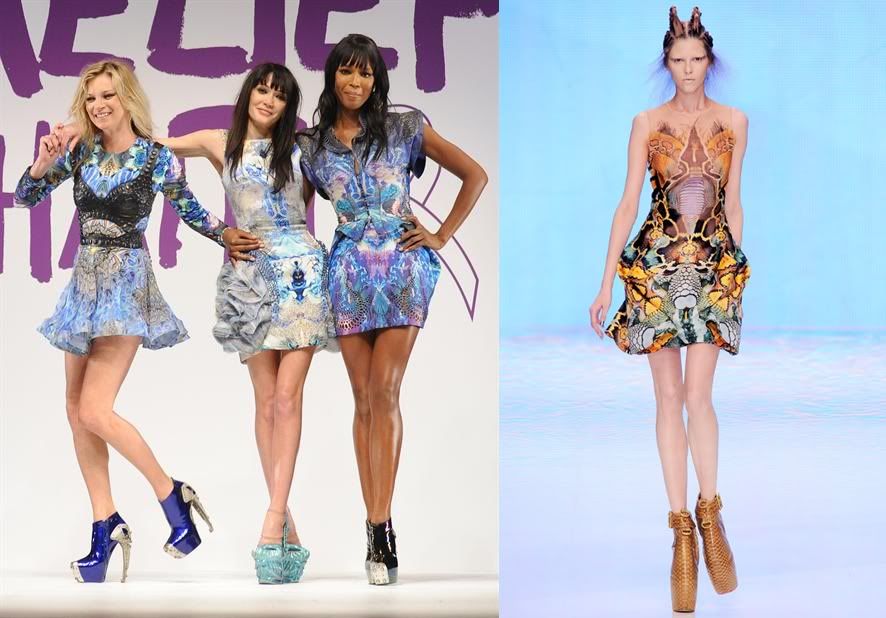 I miss McQueen. x, Ivy
P.S. Sorry for the long post, I couldn't help myself.