...But then I read a label stuck on the front of it.
MADE IN CHINA. Oh, such a shame.
Haha anyway, this bike isn't mine, I wish it was! The photos of me were taken during sunset and it took a while to get these good shots due to my inexperienced photographer hehe. Bike photos by me.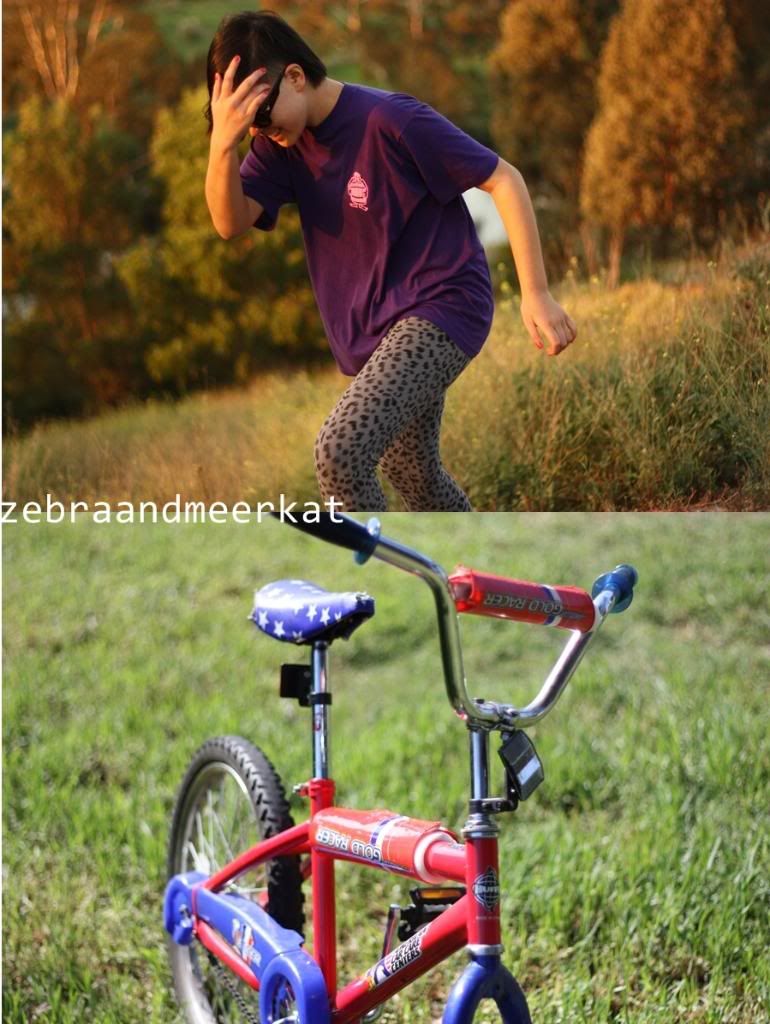 Oh my goodness, guess what guys? Amongst half the girls at my school getting their noses + bellybuttons pierced, I have just gotten my ears pierced! Haha after 16 years... yes, how very sad of me.
Wearing: Tee - Vintage, $5 | Leggings - K mart (my future work place haha), $10 | Sunnies - Emporio Armani, $280
Oh how I love this song! It makes me feel relaxed and happy! Oh, and I wish I was the guy that was playing the ukulele... just saying.
Just started my Flickr + Tumblr!
FOLLOW ME ON
TUMBLR!
FOLLOW ME ON
FLICKR!