Hurrowww !
I'm sorry for being a shitty blogger and not updating regularly, I'll
try
to mend that!
So lately I have been going pretty easy breezy peachy peasy with school. I haven't had
that
much homework because I'm not doing the thing I'm worst at - MATHS! My friends are quite jealous! Muahahah.
On Sunday (Valentine's day!) I went to Camberwell market and bought the best jumpers ever. I got a "Christian Dior" monsieur jumper for $10, not sure if it's real but whatever and the hottest biker boots ever. When I wear them I'll post it and show you guys! After that I went to the St. Kilda fest where I saw Tahnee Atkinson, the winner of the latest Aus top model! She's gorgeous and has killer legs. Jealous. On the beach I was faced with couples walking hand in hand and the girls with roses, awww.
Also, over the holidays, I established after going into Dangerfield about 6 times that I want to marry 90% of the male staff.
So
my type :)
Here's my GREYSCALE LUURVE.
/Abbey Lee in Numero/
/Anna in Vogue Nippon/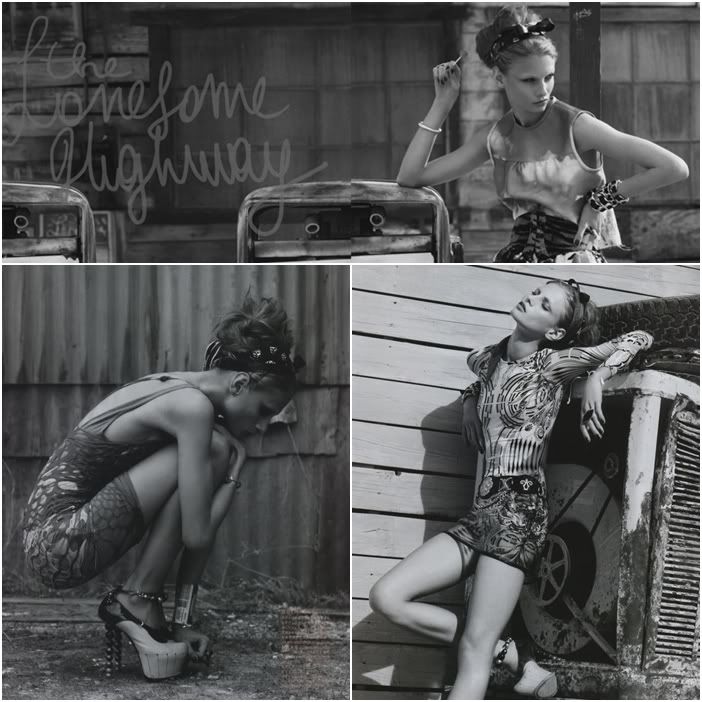 /Catherine by Mario Testino/
Francisco is for absurdly gorgeous, maybe even more than Ash!
Oh, and if you've sent me an email or commented on my previous posts, and I've taken waaay too long to reply, sorry!